Επικοινωνήστε μαζί μας
What is your question? Please choose from the categories below.
Booking
The easiest and quickest way you can make a booking is by doing it online here on the site. You can also call our help desk (English speaking staff) on +1 855 325 0977, but you will still make the booking online on the site. You can also send your questions via our contact form found on this page, and we will get back to you as soon as possible.
Cancellation
You cannot change, return or cancel your tickets, which also is stipulated in our terms and conditions. If you wish to be covered in case of unexpected illness or an accident, you can buy our cancellation protection when you book your tickets.
If you haven't bought cancellation protection we cannot promise you it is possible to make changes in your booking. You can try to contact our help desk and we will look into the possibility of changing or reselling your tickets.
You should except a 10-15% resale fee of the ticket price if we manage to resell your tickets.
LondonTicketsInternational.com powered by Ticmate
LondonTicketsInternational.com
Telephone HQ Sweden: +46 8 446 808 44
Telephone UK: +44 20 3870 3444
Telephone US: +1 855 325-0977
Ticmate AB ®
Krukmakargatan 50, 1tr
SE-111 30 Stockholm, Sweden
Org.no. 556710-6017


e-mail

+44 20 3870 3444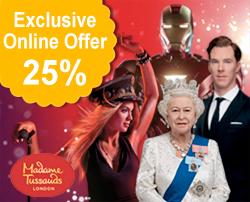 Read more & κράτηση

London Offers
Experience the best of London!
Choose your discount package and save up to 15%

Read more & κράτηση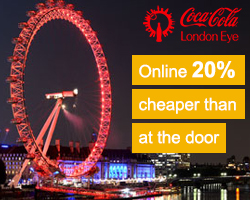 Read more & κράτηση